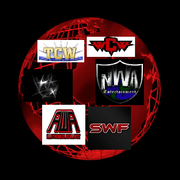 WOW BIO
WOW started in 1980 after the formnation of the Northern Wrestling Alliance(NWA), Wrestling World Entertainment (WWE)and All Star Wrestling Allinace(AWA). The league starts as a regional league which goes to global status with each brand fighting for full control.
The Birth of WOW Wrestling
WOW began as a carnival sideshow in the 1890s. Carnival employee a handful of wrestlers to travel with them to perform for the crowd in small tents, often times without even the use of a proper ring. The first true promotion was in 1931 by Edward Hartford owner of a small traveling carnvival that was quickly bankrupt.
In 1956 wrestling made it's television deput and begin to become a hit attrraction. In 1980 WOW form the alliance of the NWA, AWA and WWE and history was made.
Current Promotions